Empaθi sometimes uses an artificial voice system, named Vox.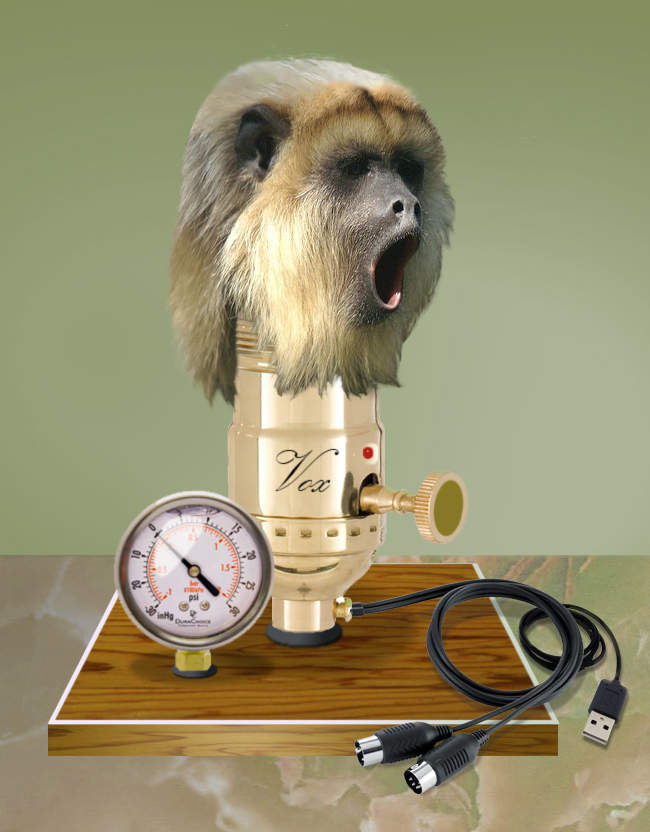 The Vox artificial voice
The Vox system produces a simulation of the human voice by digital means. More specifically, it models articulations of human vocal tract geometry. This is different from the more common method of concatenating pre-recorded syllables. No animals are harmed in this process.
The articulatory method enables very natural phoneme transitions, and subtle, individualized phonation & pronunciation effects. It is possible to produce the vowels for any natural language, and many exotic consonants are in development. Suffice to say that dozens of languages are already available for Vox.
Vox can model both male and female voice geometries, and automatically adjusts the vocal register for pitch. There are four human voice registers available for Vox – fry, modal-lower, modal-upper and falsetto; and special effects such as growl and scream are in development. Vocal registers apply especially to the singing voice, and it is on this, rather than natural speech, that current developments are focused. Vox has presets for each of the common singer types:
soprano
mezzo-soprano
contralto
tenor
baritone
basso,
although these are just conventions which exemplify vocal registers across various pitch-ranges, for each gender.
We sometimes refer to the Vox system as Mr. and Mrs. Vox, and it has been observed that they sing well together.
State of the system
As of mid-January 2017, the sound of Vox could yet be clearer; it is still very suitable for trialling or rehearsing vocal parts. As the voice quality keeps improving, Mr. and Mrs. Vox should become independent soloists of some note.
Examples of Vox sessions
1. An extract from a setting by Ian James of Canticum V by Solomon – "ego dormio et cor meum vigilat vox dilecti mei pulsantis". This has three voices in total, with a bit of reverb:
| | | |
| --- | --- | --- |
| | Missing player plugin. | |
| | | |
As an aside, you may also enjoy Empaθi's recently released instrumental track Pun:
| | | |
| --- | --- | --- |
| | Missing player plugin. | |
| | | |
Hiring of the Vox's
Soon it will be possible to engage the services of Mr. and Mrs. Vox for participation in musical projects external to those of Empaθi. Enquiries may be sent to vox@skyknowledge.com.
---
Content ©2016-2017 Ian James